-
What Do Graduation Ceremonies and Losing Weight Have in Common?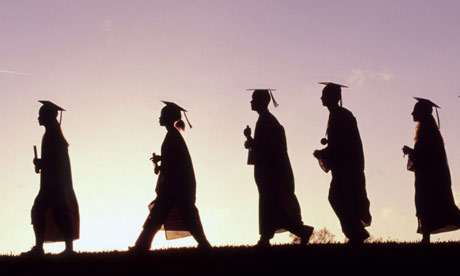 Let us not become weary in doing good, for at the proper time we will reap a harvest if we do not give up. Galatians 6:9
In the past few weeks, I've been to five graduation ceremonies. They've been inspiring, encouraging, and touching. I always shed a few tears at the sound of Pomp and Circumstance! And I've gotten a nugget or two of wisdom from each of the keynote speakers featured at these celebrations.
The principal at my nephew's middle school used a few "things" he found around his office to deliver his message:
A

Stick of Gum

is a reminder that we have to "stick to" our goals.

An

Eraser

marks the reality that we will make mistakes…we have to acknowledge them, learn from them, and extend grace to ourselves. Erase our mistakes so we can move on.

A

Rubber Band

reminds us to be flexible.

A pack of

Smarties®

suggests that with hard work and stubborn belief WE CAN.

A

Hershey Kiss®

suggests the need to love and be loved…and to express our love often to the important people in our lives.
The principle's talk was followed by lessons from a juggling Superintendent who said:
The success rate of anything at the beginning is ZERO.
So keep trying.

Learn from your mistakes.

Recognize that being perfect at one thing means being ready for the next challenge.

Balance, flexibility, and persistence will lead to success.
So what does this have to do with losing weight?
Well recently, I joined a bible study called Made to Crave by Lysa TerKeurst (http://madetocrave.org/). As the website points out, this is "a book and Bible study to help you find the 'want to' in how to make healthy lifestyle changes." Hmmmmm…just blogged about that last week!
Through the study, Lysa talks about how she passed a beautiful garden and so wished she too could have a garden like that. She soon realizes that wishing won't get her anywhere. Just like wishing to be thin won't get her thin.
The reality is, just like success in the future of an eighth grader…or the beauty of a flourishing garden…or reaching the goal to lose weight and live a healthier lifestyle, it's not about wishes, or magic, or luck. It's about setting a goal, working hard, forgiving yourself when you mess up, and then try, try, and try again. Eventually, we will meet our goals!!
Of course, I need a lot of help along the way, so while I'm trying, I'm talking and praying, knowing I have a Friend, a Helper, One who has my back and has my best in mind, One who listens and hears my cries.
Losing weight is a difficult challenge, but I'm not giving up! I like the way Albert Einstein put it, "It's not that I'm so smart, it's just that I stay with problems longer."
How about you? What words of wisdom about success do you have? What do you do to keep yourself motivated when you are tempted to give up? How do you keep going when you're shooting for long-term success?